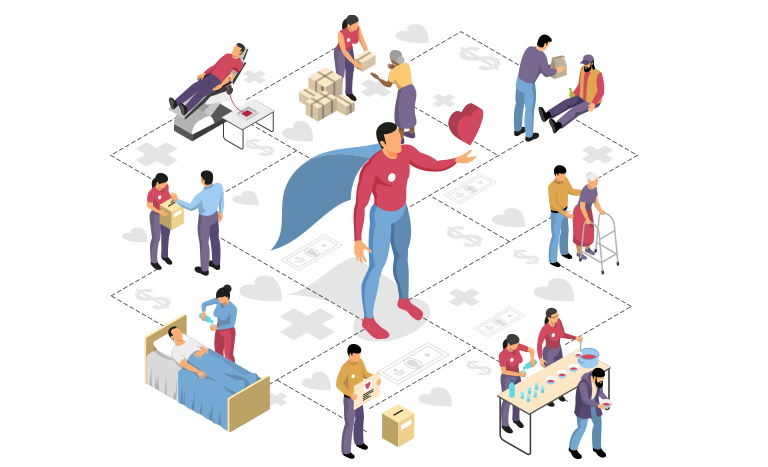 Community Outreach, Conventional & Digital Marketing
The primary goal of Yolo Health is empower the communities and establish positive relationships, providing valuable resources, and addressing the needs and concerns of the community. With the aim to empower the geographically dispersed communities, Yolo Health actively reaches out to the community members, listening to their opinions and suggestions, respecting their diversity, and collaborating to create a positive impact on their well-being and quality of life.

Tailored to the specific needs, Yolo Health achieved community outreach through various methods – Conventional & Digital Marketing. Having a well-defined purpose, we performed realistic needs assessment by going door-to-door and engaging with community members in an informal manner, distributing information, and collecting feedback. We handed out materials like – brochures, flyers, and pamphlets to inform about events, programs, and initiatives. We have maintained active social media profiles for sharing relevant and valuable content regularly including news, events, articles, webinars, and testimonials for creating meaningful connections.
Service Features
Involves direct engagement with community members through in-person events, workshops, meetings, and online platforms
Offering medical support to community members by providing access to essential healthcare services at nominal cost
Empowering community members to voice their concerns, and becoming active participants of their health and lifestyle
Involves collaboration with local Primary Health Workers, Hospitals, and other stakeholders ensuring a holistic approach to community well-being
Community Outreach Methods
Offline Reach – Traditional (in-person)
Online Reach – Digital Marketing