Yolo Health Foundation by Vinayak Kumar is revolutionizing healthcare with doorstep services
New Delhi [India], January 19 (ANI/ATK): The main problem in India's healthcare system, particularly in rural regions, is a shortage of doctors. There is one doctor for every 1,511 Indians, but this is only an average. Most doctors are based in cities, so the doctor-patient ratio in India's villages is far below than WHO norm of 1:1,000. Could artificial intelligence (AI) – which is being hailed as the next big frontier in healthcare globally – help solve this crisis? That's why Yolo Health Foundation founder Vinayak Kumar have strong belief that his organization can solve rural India's problem through its own Health ATM.
Yolo Health Foundation by Vinayak Kumar is revolutionizing healthcare with doorstep services
Yolo Health Foundation is focused on addressing key issues in the areas of health and Mental health, this is very important and have significant impact on individuals, communities, and society. The foundation works to address variety of issues within these areas. This could include initiatives related to improving access to healthcare and promoting prevention.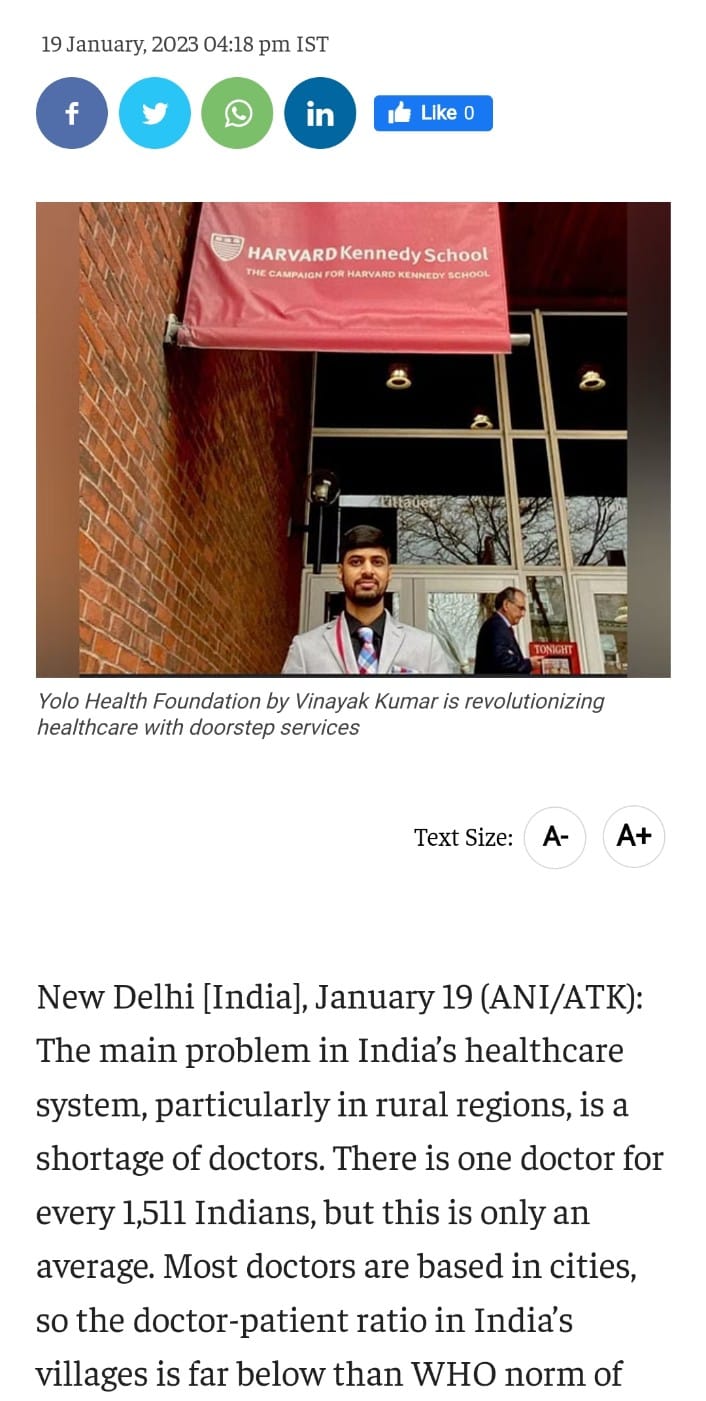 Yolo Health started from a lab at IIT Bombay and today it has more than 30 innovators. Yolo Health is collaborating with centers of excellence in field of medical IOT research & development and also with institutions for research and advancements in field of healthcare analytics and AI from India, Israel and the USA. This will be aimed at getting best of the technologies for early adoption and resulting benefits to Indian population.
Vinayak Kumar is the founder of Yolo Health Foundation. As the founder, he wants to empower the underprivileged sector of society by offering technology-driven primary & preventive healthcare solutions in areas where high-quality healthcare is not readily available. It is true that early detection and diagnosis of a disease can lead to more effective treatment and better outcomes. Through health ATM, disease can be recognized in advance. If it is recognized in advance, it can be cured before any major long-term effects.The prevention of health is easier than the cure of the disease.